Question

Do I need to download an app?

Answer

Our sessions can be completed in a standard web browser, such as Edge, Chrome or Safari, so if you're taking your ManageMinds sessions on a desktop or laptop, you won't need to download anything. If you're on a tablet or mobile device, you may need to download a video calling app to take your sessions.
Question

What kind of device do I need to take ManageMinds therapy sessions?

Answer

You can take ManageMinds sessions using any desktop, laptop, tablet or smartphone capable of handling video calls. If you don't have any of these devices, be sure to let us know before starting sessions with us, and we'll work on arranging an alternative, such as a phone call.
Question

How do the sessions take place?

Answer

All ManageMinds sessions take place online via video call software. We'll send you a unique link to access your sessions once you've booked with us. You can have your camera on or off during the session—it's completely up to you. Alternatively, you can do your sessions over the phone.
Question

How quickly can I get started?

Answer

We know that it's important to get the help you need quickly, and we aim to help all of our clients to get started with a therapist as soon as possible. Your first session with ManageMinds could take place in as little as 24 hours. For a more detailed estimate, get in touch with us.
Question

Can I change my booking once it's started?

Answer

Yes. If you feel like you need to increase or decrease the amount of hours you have signed up for, then we can arrange this for you. Simply get in touch with your Therapy Coordinator and we'll make the necessary adjustments.
Question

Can I do some of my therapy sessions in person?

Answer

Unfortunately, ManageMinds only offers online therapy sessions at this time.
Question

Do you offer individual therapy sessions?

Answer

Yes. ManageMinds offers you the choice between individual therapy sessions and structured programmes. You decide which is the best fit for your needs!
Question

How do I know which therapy service is right for me?

Answer

The right type of therapy for you will depend on the complexity of your goals or how much you want to achieve with us. If you're dealing with anxiety or depression, our easy-to-use questionnaires can help you to make an informed choice.

Alternatively, you can arrange a free, 15-minute phone consultation with one of our therapists, to gain a professional opinion on which service is right for you. To schedule a call, simply give us a ring or use the form on the contact page to let us know your availability.

If you'd like to get started but aren't yet sure how many hours you'll need, then try our one-hour session. It's easy to add on more hours, and we can even offer you a discounted rate if you choose one of our bundles.
Our Blog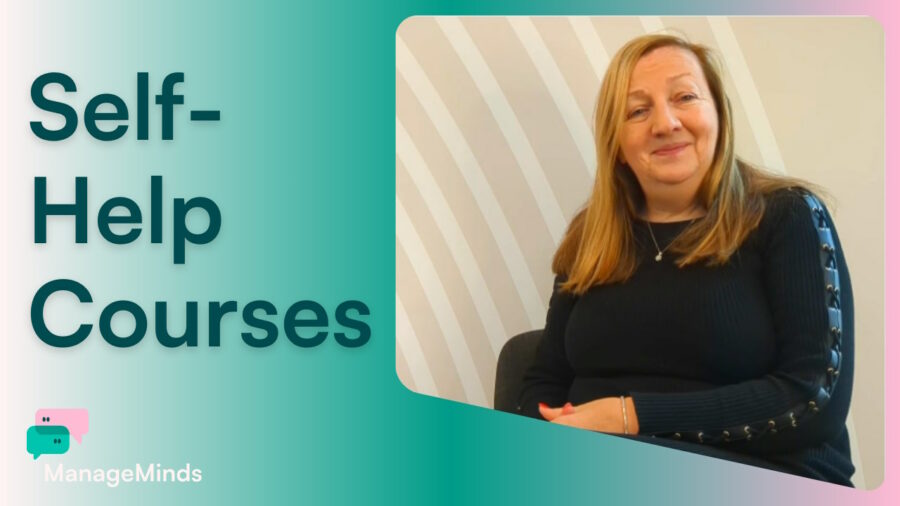 ManageMinds now offers a range of self-help courses. Find out everything from what's included to prices in this article.
DBT is often used to help people who experience intense emotions achieve balance and control. Read this article to learn more about this talking therapy.
Constantly feeling mentally and physically exhausted? Lost all motivation in your work and personal life? These 8 essential tips will help you manage and overcome burnout!
More From Our Blog
›
Ready to get started?
Now that you know how it all works, it's time to take the first step to improve your wellbeing. Click the button below to get started on your journey to managing anxiety and gaining peace of mind.
Book Now
›