Question

How will I be allocated a therapist?

Answer

Once you've booked therapy with us, we'll gather some additional information from you, and your Therapy Coordinator will then match you with a suitable therapist. If you don't think they're a good fit, just let us know, and we'll look for someone who better matches your needs.
Question

I'm not sure my therapist is a good fit. What can I do?

Answer

Get in touch with your Therapy Coordinator and we will reassign you to a new therapist, free of charge.
Question

How will my therapist contact me?

Answer

Once you have been allocated a therapist, they will contact you via phone or email to arrange your first appointment. If you have a preferred method of contact, just let your Therapy Coordinator know.
Question

What should I look for in a therapist?

Answer

Therapists should be professional, understanding and able to put you at ease. ManageMinds only works with therapists we trust, so you can be certain you're in good hands. We also cater to individual preferences you may have.
Our Blog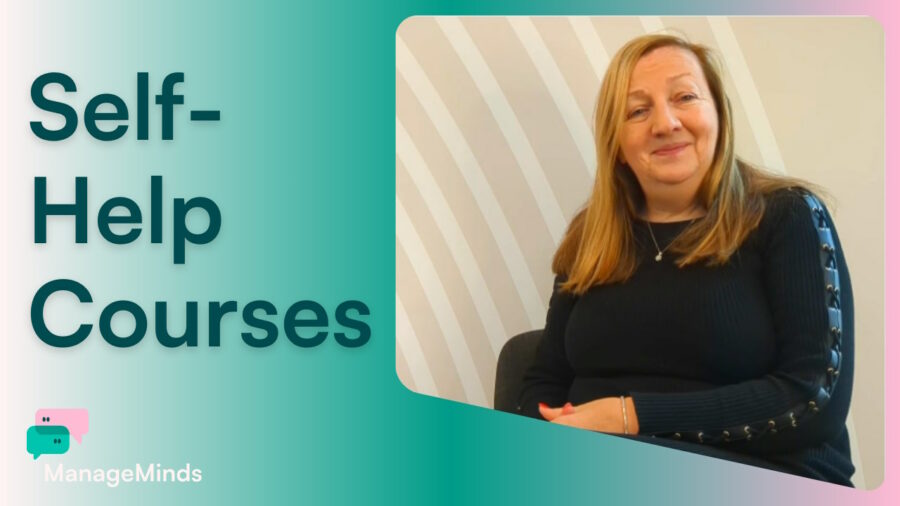 ManageMinds now offers a range of self-help courses. Find out everything from what's included to prices in this article.
DBT is often used to help people who experience intense emotions achieve balance and control. Read this article to learn more about this talking therapy.
Constantly feeling mentally and physically exhausted? Lost all motivation in your work and personal life? These 8 essential tips will help you manage and overcome burnout!
More From Our Blog
›
Ready to get started?
Now that you know how it all works, it's time to take the first step to improve your wellbeing. Click the button below to get started on your journey to managing anxiety and gaining peace of mind.
Book Now
›