‹
Blog Home
The Manage Anxiety Programme From ManageMinds
Suffering from anxiety? This 6-week, 1-2-1 therapy programme has everything you need to free yourself from negative thought cycles.
Here at ManageMinds, alongside single therapy sessions, we provide a range of therapy programmes that target specific mental health problems. In this article, we're going to tell you all about one of our most asked-about services: the Manage Anxiety Programme.
What is the Manage Anxiety Programme?
Whether mild or severe, anxiety is a condition that can take over your life and make even basic daily tasks feel challenging. This can be all the more confusing when it's not entirely clear what is causing you to feel anxious. Indeed, for many people with generalised anxiety disorder (GAD), symptoms can come out of nowhere. As a result, it can be really hard to find a suitable treatment.
What is generalised anxiety disorder?
Generalised anxiety disorder, or GAD, is a condition that causes people to frequently feel intense worry and/or dread about a range of situations. The worries often relate to something that is about to happen, or may happen in the future. While everyone feels anxious at times, for people with GAD, these feelings can prevent them from functioning as they normally would.
Common anxiety symptoms include:
Excessive worrying
Trouble concentrating or sleeping
Catastrophic thinking
Panic attacks
The Manage Anxiety Programme was created to offer a highly targeted yet flexible treatment for people experiencing GAD. Over six sessions with a therapist you will start to uncover what is causing your anxiety, while at the same time learning techniques and strategies to manage its symptoms.
You will also work on a long-term plan that will help you cope with triggers and protect your mental health well beyond the programme itself.
Who is the programme for?
This programme is suited to anyone who feels like their anxiety is interfering with their daily life or becoming unmanageable. It's important to note that while anxiety is common, it is not a condition that tends to go away on its own.
The programme is designed to give you everything you need to tackle your symptoms and regain control of your thought processes. Once you have these skills at your disposal, it will be much easier to deal with any future periods of anxiety, before they get out of control.
There is no need to acquire a formal diagnosis of generalised anxiety disorder before starting the programme—it is open to everyone.
Learn your anxiety score
Curious to know what your current level of anxiety is? Our easy-to-use questionnaire will measure the severity of your symptoms. Simply answer the 7 questions to learn your personal anxiety score.
Why does anxiety need to be treated?
As we've mentioned, everyone experiences anxiety from time to time. However, there is a big difference between feeling anxious and having anxiety. If you suffer from GAD, it can have a negative impact on many areas of your life.
Furthermore, without treatment, your anxiety can become more severe and may lead to the development of other serious mental health conditions like OCD or depression.
The good news is that GAD is highly treatable, even without medication. In fact, therapy is considered to be one of the most effective treatments for many forms of anxiety.
What's included in the programme?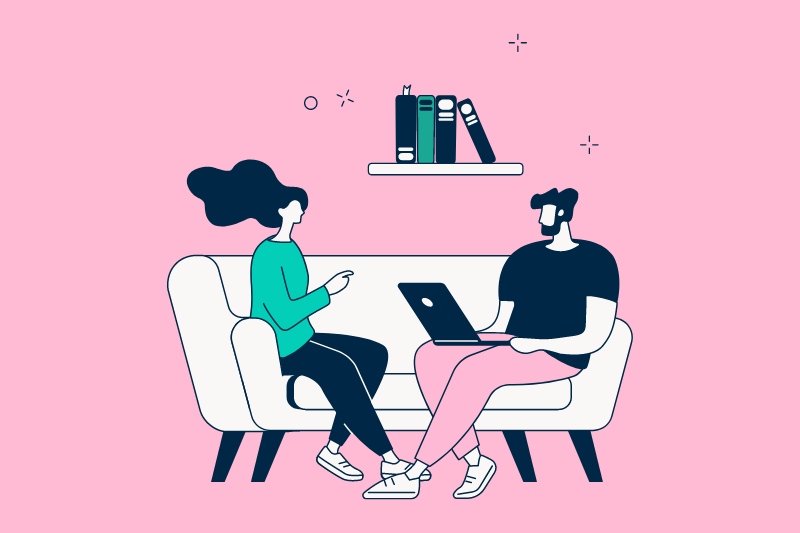 The Manage Anxiety Programme includes:
Six 1-2-1 therapy sessions with a specially-trained therapist
A carefully crafted session plan designed to tackle the causes, symptoms and triggers of your anxiety
A range of worksheets to help you tune into your current mental state and track your progress
Guidance on a number of CBT-based coping methods and relaxation techniques to combat anxiety
The tools and knowledge you gain over the course of the programme are intended to serve you well beyond the 6 weeks it takes to complete—these are skills and techniques that you can use for the rest of your life.
You can learn more about what's involved in the programme on this PDF.
How do I get started?
To take the first step to managing your anxiety, simply book your programme online. We can match you with a suitable therapist in as little as 24 hours and all sessions will be organised around your schedule.
If you're not ready to get started just yet, you can also take advantage of our free 15-minute phone consultations. Simply call 0330 390 3960 or email hello@manageminds.co.uk to let us know your availability, and we'll schedule a call for you with one of our friendly therapists.
Frequently asked questions
Do I get to choose the therapist that leads the programme?

If you have a particular therapist in mind, you can mention this when you book your programme. However, while we strive to cater to clients' needs in terms of preferences like gender, it's not always possible for us to guarantee a specific therapist, as their schedules are often busy.
How will the sessions be scheduled?

All ManageMinds services are designed to fit around your schedule. When you book your programme, you can let us know your availability and we will match this with the availability of a suitable therapist. We recommend a schedule of 1 session per week for our programmes.
How quickly can I complete the programme?

This is a comprehensive programme that includes a lot of information and resources. To get the most out of it, we recommend that you do not complete more than one session a week. However, if you are eager to schedule sessions more frequently than this, you can discuss it with your therapist.
Do I need to bring anything with me to the sessions?

Before the programme begins you will receive a welcome pack that includes everything you need to know to prepare. It's a good idea to establish a private room or space where you can do the therapy component of your programme. You will need a laptop (or similar device) with Zoom installed to complete the sessions.

We also suggest having a pen, notepad, tissues and soft drink on hand.
What if I need more than 6 sessions?

We believe that the programme of 6 sessions provides enough time and information for you to make significant improvements to your mental health. The programmes are also designed to equip you with coping techniques and self care plans that you can use well beyond your final session.

If, upon completing the programme, you feel that you would benefit from more time with a therapist, our team will be happy to arrange further sessions for you.
Is the programme guaranteed to cure my anxiety?

The programme includes regular assessments of your mental wellbeing and progress with the worksheets, to ensure that measurable improvement is being achieved.

However, while therapy is one of the most powerful tools we have to improve mental health, conditions like anxiety should not be viewed as something that can be "cured". Medical professionals do not use this kind of language in this context, and you should be wary of any service that guarantees to "cure" a mental health issue.

Learning how to build personal resilience and mastering coping mechanisms is the most effective way to treat anxiety. That is what this programme provides you with, and the results can be life-changing.
The Manage Anxiety Programme
We hope you found this guide to our Manage Anxiety Programme useful! People dealing with a more specific anxiety condition may want to check out our guide to the Beat Health Anxiety Programme.
Whatever mental health issue you're experiencing, ManageMinds has therapy options that could help you get back to feeling yourself. Have a browse of our services page to find out more.
Ready to start managing your anxiety today? Click below to begin the journey to a new you:
Explore More Articles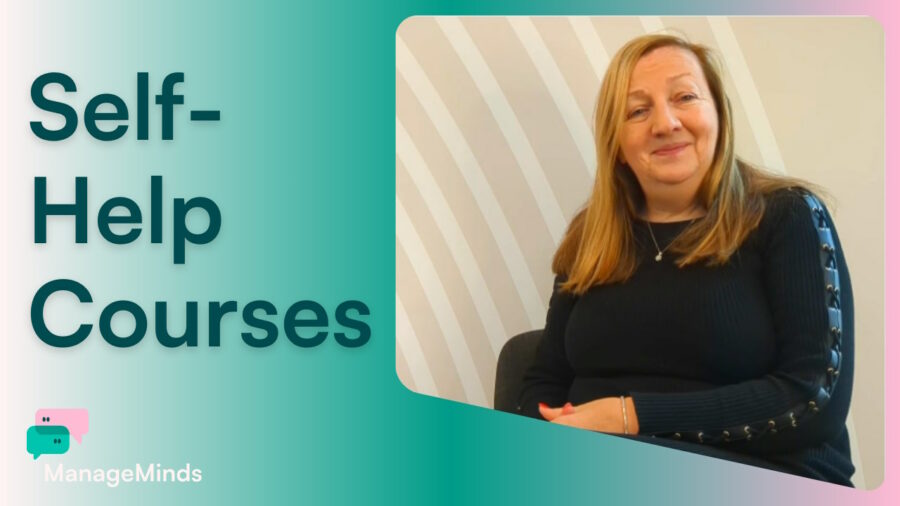 ManageMinds now offers a range of self-help courses. Find out everything from what's included to prices in this article.
DBT is often used to help people who experience intense emotions achieve balance and control. Read this article to learn more about this talking therapy.
Constantly feeling mentally and physically exhausted? Lost all motivation in your work and personal life? These 8 essential tips will help you manage and overcome burnout!