‹
Blog Home
Meet the Team: Michael
Welcome back to our 'Meet the Team' series. Today, we're saying hello to person-centered counsellor Michael. Keep on reading to discover fun facts, advice and more!
Greetings, ManageMinds readers! We're back with a new instalment in 'Meet the Team', a series that gives you the chance to learn more about the therapists and counsellors who play a crucial role in making therapy a life-changing and transformative experience for our clients.
Today, we have the pleasure of introducing you to Michael, a person-centred counsellor with over one year of experience. Keep on reading to discover interesting facts, valuable advice and much more!
---
About Michael
Age: 46
What types of therapy do you utilise? Person-centred.
What areas do you specialise in? Depression, anxiety, relationship issues, self-esteem and men's issues.
What inspired you to become a counsellor, and how did you get started in your career?
I went through a difficult divorce, began attending therapy myself and at the same time work colleagues were often complimenting me on my listening skills and asked if I had ever considered counselling. I then decided to study counselling in my own time and now here I am.
What do you think is the most challenging aspect of being a counsellor, and how do you manage this in your work?
Reminding ourselves that we cannot 'fix' people and that it is a joint effort between the client and the counsellor.
Can you share a success story or meaningful experience you've had with a client that has stayed with you throughout your career?
I have one client who lost their father whilst still of school age. They are now in their mid-fifties. Due to various issues, my client had never had the courage to visit their father's grave even though they desperately wanted to.
Through our work together they visited their father's grave for the first time last year and this really seems to have created a change within my client.
How do you prioritise self-care and wellbeing for yourself as a counsellor?
Running, meditation, quality sleep and a good sleeping routine. Healthy food, counselling supervision and also meeting with a group of counselling friends who qualified at the same time as me.
What's your favourite thing about your job as a counsellor?
Seeing people working through their difficulties and coming out of the other side. In a final session my favourite thing is seeing people smile when we talk about the progress they have made.
What's the most interesting or unique experience you've had in your career as a counsellor?
I was a counsellor for someone who was transgender and preparing themselves to go through the various treatments required.
I learned so much about what they were going through mentally as well as physically and I also felt as though I gained a greater knowledge around their experience.
What are some common misconceptions about therapy that you would like to dispel for our readers?
That WE diagnose people's issues. Also, I would like to dispel the misconception that therapists are analysing every single person they meet.
What advice would you give to someone who is considering therapy but isn't sure about taking that first step?
It can be daunting at first but I would say attend therapy with an open mind, prepare to be vulnerable, remember that the therapist is there to help you and go at your own pace.
How do you help hesitant clients feel more comfortable opening up and sharing their experiences?
I advise them to take their time, go at their own pace and remind them that everything they tell me is confidential and that they are in a safe space.
How do you encourage your clients to prioritise their own self-care and wellbeing?
Exercise, healthy diet, meditation, cut down on caffeine and alcohol. Avoid drugs and be around people who make you happy and inspire you.
What's the best advice you've ever received, and how have you applied it to your life or work?
My mam used to always say, "you're as good as everyone and better than no-one". This has on the one hand given me the confidence I have needed in life at certain times whilst also keeping me grounded.
What's your favourite hobby or pastime outside of work?
Playing the guitar.
What's something people might be surprised to learn about you?
I once donated my bone marrow to someone.
---
If you're looking for more information on our team of friendly, experienced therapists and counsellors, head on over to our therapists page. Alternatively, catch up with our previous Meet the Team instalments here:
Explore More Articles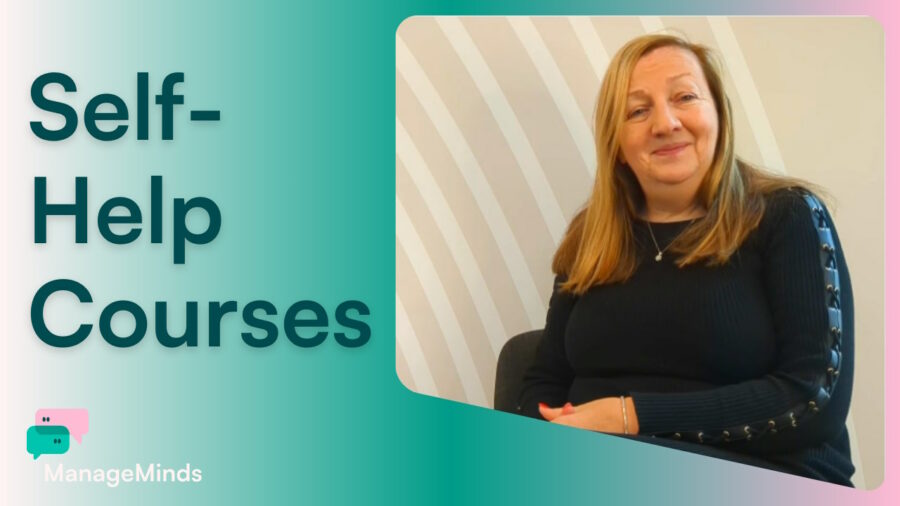 ManageMinds now offers a range of self-help courses. Find out everything from what's included to prices in this article.
DBT is often used to help people who experience intense emotions achieve balance and control. Read this article to learn more about this talking therapy.
Constantly feeling mentally and physically exhausted? Lost all motivation in your work and personal life? These 8 essential tips will help you manage and overcome burnout!