‹
Blog Home
The ManageMinds Postnatal Depression Programme
ManageMinds has a bespoke therapy programme to treat postnatal depression. Learn all about it here.
ManageMinds offers a range of 1-2-1 therapy programmes to treat specific conditions or scenarios. Today, we're pleased to announce the launch of our Postnatal Depression Programme.
Read on to discover what's included, whether it's suitable for you and the answers to some frequently asked questions.
What is the Postnatal Depression Programme?
Having a child is meant to be one of the most happy and exciting times in a person's life. However, parenthood is also a major life change that takes a lot of energy and adjustment. For many people, this can be a difficult shift that impacts their mental health.
What is postnatal depression?
Postnatal depression is a specific form of depression that affects new parents. While it's normal to feel very emotional for the first 2 weeks post-birth, if negative feelings continue after this period, you may have postnatal depression. Other symptoms of postnatal depression include:
Persistent low mood
A lack of interest in things you used to enjoy
Struggling to look after yourself and/or your baby
Social withdrawal
Disturbing thoughts
Our postnatal depression programme is a 6-week therapy experience that includes weekly 1-2-1 sessions with a specially-trained therapist. They will take you through a range of concepts and coping strategies designed specifically to address the condition of postnatal depression.
You'll also have regular assessments and access to useful worksheets to ensure that you stay on track and receive all the support you need.
Who is the programme for?
The programme is suitable for anyone who is struggling with being a new parent. Postnatal depression is a condition that can affect any parent—regardless of gender or whether they gave birth to the child.
A formal diagnosis of postnatal depression is not required to take this programme. We offer it to any new parent experiencing symptoms of depression.
Learn your depression score
Experiencing low moods but not sure if it's depression? You can take our simple depression questionnaire, based on the NHS-approved PHQ-9 tool, to measure the severity of your depression. Just answer the 9 multiple choice questions to be shown your current depression score.
Why does postnatal depression need to be treated?
Postnatal depression is very unlikely to go away without treatment. In fact, if it is not addressed, it can increase in severity and have a major impact on your family life.
It's also not a condition that anyone should have to live with. On top of the depression itself, experiencing such a condition at a time when you have a responsibility as important as raising a baby can lead to a range of difficult emotions like guilt, anger and fear.
There is no reason to put yourself through this, as postnatal depression is a highly treatable condition. Talking therapies have proven very effective at helping parents overcome their mental health struggles.
What's included in the programme?
The Postnatal Depression Programme includes:
Six 1-hour therapy sessions with a specially-trained therapist
A detailed session plan designed to tackle the causes, symptoms and triggers of your postnatal depression
A range of worksheets to help you tune into your current mental state and track your progress
Guidance on a number of CBT-based coping methods and problem-solving skills to manage postnatal depression
How do I get started?
To secure your Postnatal Depression Programme, simply book online via our website. With ManageMinds, you don't have to go through long screenings or sit on a waiting list—we can have you matched with a suitable therapist in as little as 24 hours.
To learn more about how our services work, or to book a free, 15-minute phone consultation with a therapist, give us a call on 0330 390 3960.
Frequently asked questions
Do I get to choose the therapist that leads the programme?

If you have a particular therapist in mind, you can mention this when you book your programme. However, while we strive to cater to clients' needs in terms of preferences like gender, it's not always possible for us to guarantee a specific therapist, as their schedules are often busy.
How will the sessions be scheduled?

All ManageMinds services are designed to fit around your schedule. When you book your programme, you can let us know your availability and we will match this with the availability of a suitable therapist. We recommend a schedule of 1 session per week for our programmes.
How quickly can I complete the programme?

This is a comprehensive programme that includes a lot of information and resources. To get the most out of it, we recommend that you do not complete more than one session a week. However, if you are eager to schedule sessions more frequently than this, you can discuss it with your therapist.
Do I need to bring anything with me to the sessions?

Before the programme begins you will receive a welcome pack that includes everything you need to know to prepare. It's a good idea to establish a private room or space where you can do the therapy component of your programme. You will need a laptop (or similar device) with Zoom installed to complete the sessions.

We also suggest having a pen, notepad, tissues and soft drink on hand.
What if I need more than 6 sessions?

We believe that the programme of 6 sessions provides enough time and information for you to make significant improvements to your mental health. The programmes are also designed to equip you with coping techniques and self care plans that you can use well beyond your final session.

If, upon completing the programme, you feel that you would benefit from more time with a therapist, our team will be happy to arrange further sessions for you.
Is the programme guaranteed to cure my postnatal depression?

The programme includes regular assessments of your mental wellbeing and progress with the worksheets, to ensure that measurable improvement is being achieved.

However, while therapy is one of the most powerful tools we have to improve mental health, conditions like depression should not be viewed as something that can be "cured". Medical professionals do not use this kind of language in this context, and you should be wary of any service that guarantees to "cure" a mental health issue.

Learning how to build resilience, use problem-solving solutions and master coping mechanisms is a very effective way to treat postnatal depression. That is what this programme provides you with, and the results can be life-changing.
The Postnatal Depression Programme
If you have postnatal depression, it's really important to remind yourself that you're not alone and help is out there. Therapy programmes like this one can significantly improve your mindset and give you the confidence, motivation and tools to start enjoying parenthood and look after your own wellbeing.
Get in touch with ManageMinds today or click the button below to take the first step to a healthier, happier you.
[Button will appear here when the product is on the site]
Explore More Articles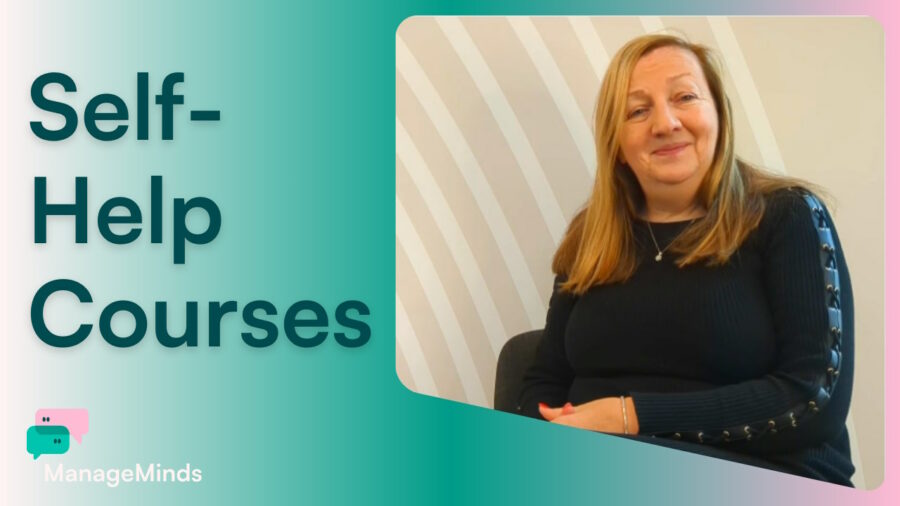 ManageMinds now offers a range of self-help courses. Find out everything from what's included to prices in this article.
DBT is often used to help people who experience intense emotions achieve balance and control. Read this article to learn more about this talking therapy.
Constantly feeling mentally and physically exhausted? Lost all motivation in your work and personal life? These 8 essential tips will help you manage and overcome burnout!