‹
Blog Home
About to Go on a Long Drive? Here's How to Manage Your Anxiety
Whether you're visiting loved ones, moving home or just taking a good old fashioned road trip, there are times when you may need to get behind the wheel for more time than you're used to. However, it's common to experience some degree of anxiety when going on a long drive.
There are plenty of reasons why you may feel anxious before and during a drive. However, it is possible to manage your anxiety and have a more comfortable time on the road. We'll break down the reasons behind the symptoms, and provide tips and advice that you can use before your next trip.
What does driving anxiety feel like?
Anxiety can affect any driver, and symptoms can come on in the build up to or during your drive. They often resemble more general symptoms associated with anxiety disorders, including a faster or irregular heartbeat, dizziness, or a shortness of breath. You can visit the NHS GAD symptoms page for full list of potential symptoms.
Meanwhile, the RAC advises people to look out for signs that friends or family members are experiencing driving anxiety. This includes:
Not having driven for a long period of time
Never starting (or completing) one's driving lessons despite having expressed a desire to learn
Avoiding the topic of driving
Before we know how best to treat these symptoms, it can be really helpful to know what causes it. Let's take a look at why driving anxiety is likely to arise.
Understanding driving anxiety
Drivers can experience anxiety for numerous reasons, and without properly understanding its source, it can be much more difficult to treat. As such, if you want to overcome your anxiety, you need to know why it exists in the first place. We'll discuss some of the most common causes below.
Lack of experience
If you've only recently passed your driving test, you might not have had much solo experience behind the wheel. The prospect of going on a lengthy road trip can therefore be a source of considerable dread. You may, for example, question whether you're up to the task of driving long distances, or worry about heading onto the motorway for the first time.
This kind of anxiety doesn't just affect new drivers, though. It's also common amongst those who've had an extended break from driving and who may feel their skills have deteriorated. Even more experienced drivers can feel the jitters before heading out on an unfamiliar route.
Past traumatic experiences
Having had a negative experience on the road is another common cause of driving anxiety. You may, for example, have been involved in a collision. However, an incident doesn't need to be major to trigger anxiety. Even something as simple as taking the wrong route could cause you to worry about driving in the future.
What's more, traumatic experiences can affect anyone, whether or not you were actually behind the wheel at the time. You might have been a passenger, or simply a witness. Even hearing about an event could cause anxiety for a driver further down the line.
These kinds of feelings may arise any time a driver takes to the road. However, they may be exacerbated if your drive reminds you of that experience—e.g., if you're taking a similar route.
Phobias
Another reason why you may feel anxiety about a long drive is a phobia. There are a range of different phobias which could trigger these feelings. The most obvious of these is vehophobia—the term for a fear of driving. This is most commonly caused by traumatic experiences, as discussed above, but can arise spontaneously.
Other phobias, however, can also contribute to driving anxiety. This may include:
Cleithrophobia, a fear of being trapped in a certain situation, such as in a traffic jam
Claustrophobia, a fear of being trapped in an enclosed space
Fears of injuries or death
A fear of travel
Toilet phobias, e.g., worrying about being too far from a toilet
Fears relating to authority figures, such as police or ambulance services
Other anxiety disorders
Finally, other anxiety disorders can have an impact on your driving. Examples include generalised anxiety disorder (GAD), social phobia, panic disorder and obsessive-compulsive disorder (OCD).
These disorders can affect you in a number of different ways, such as:
having panic attacks while driving
experiencing obsessive thoughts about hitting a person or animal
decreased concentration or decision-making skills
feelings of dissociation
Getting help for driving anxiety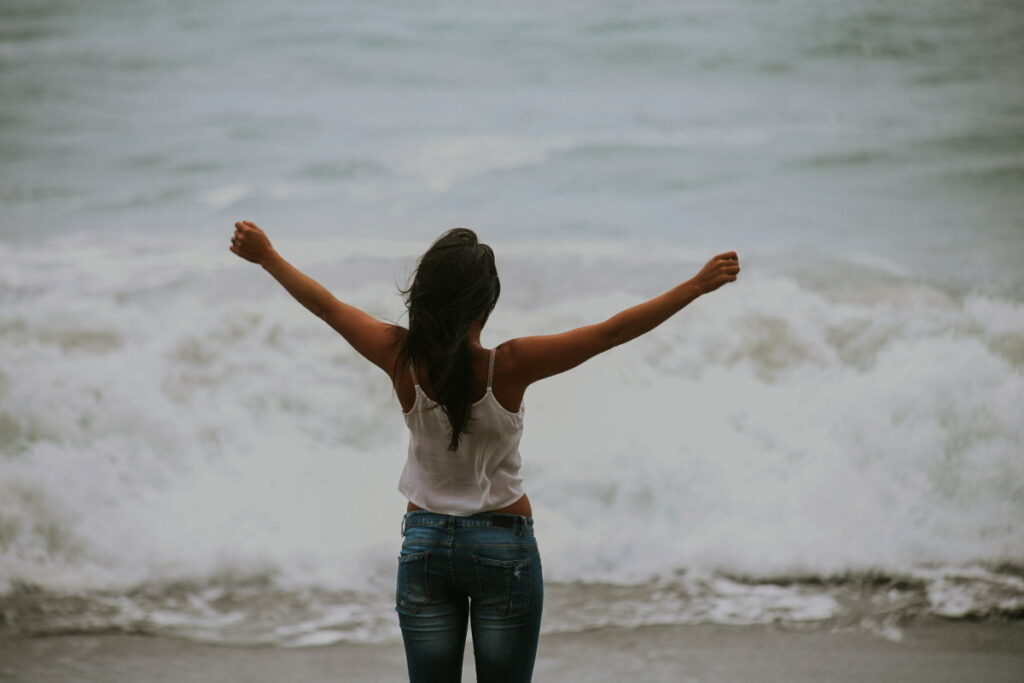 While we've covered a range of different tips that can help you to deal with anxiety before and during a long drive, some people may find that their symptoms are so severe that they make it near-impossible to get behind the wheel at all. If that's the case, then it may be time for you to consider getting professional help.
Therapy can help you not only to drive more confidently, but also to tackle the root causes of your anxiety. Some of the most popular options are:
Exposure therapy, in which you face the object of your fear in an attempt to reduce your negative feelings towards it, prevent avoidant behaviours and boost your confidence.
Cognitive behavioural therapy (CBT), a form of talking therapy that aims to reshape your thought patterns and change your perceptions of situations.
Acceptance and commitment therapy (ACT), which asks patients to acknowledge their feelings as valid whilst providing them with a framework to change their behaviour.
Hypnotherapy, which involves being guided into a relaxed mental state in which the cause of your anxiety can be explored and suggestions can be provided on how to change your outlook.
If you're looking for an expert therapist that can help you to deal with your driving anxiety, then ManageMinds can help. Our team is affiliated to some of the UK's top professional bodies, so you can rest assured that you're in safe hands.
To get started with ManageMinds, get in contact with us today. One of our senior therapists will be in touch to discuss your personal story and to help you decide on the right course of action. Together, you can put your driving anxiety to bed and look forward to the road ahead.
Explore More Articles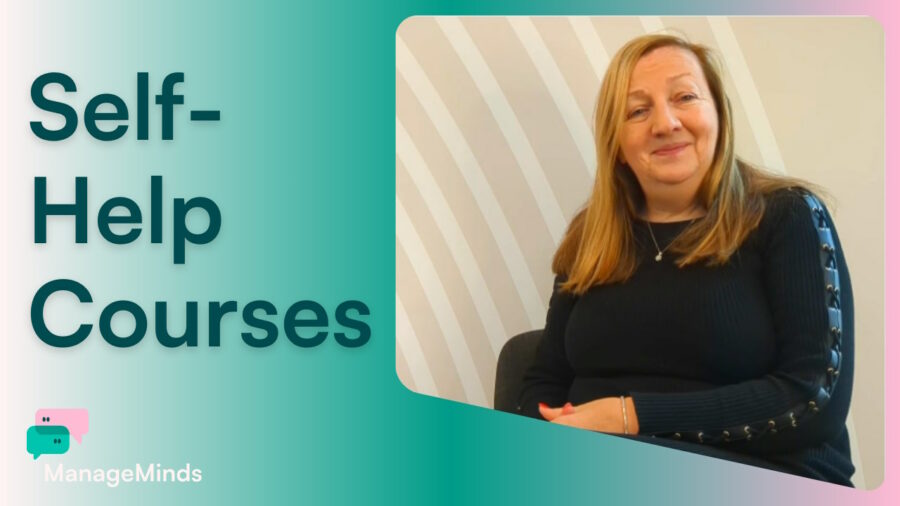 ManageMinds now offers a range of self-help courses. Find out everything from what's included to prices in this article.
DBT is often used to help people who experience intense emotions achieve balance and control. Read this article to learn more about this talking therapy.
Constantly feeling mentally and physically exhausted? Lost all motivation in your work and personal life? These 8 essential tips will help you manage and overcome burnout!