‹
Blog Home
5 Breathing Exercises to Reduce Your Anxiety (Infographic & Log Included!)
Breathing exercises are effective at reducing stress and anxiety. Give them a try using our free infographic and track your progress with a fillable, online log!
Inhale slowly through your nose, hold your breath and exhale through your mouth. Feel more relaxed? There's a good reason why mental health professionals recommend breathing exercises for people struggling with stress and anxiety: they work!
Whether you're at home, at work or on the go, breathing exercises are an easy way to ground yourself and regain control of your body. Below, we'll quickly walk you through what they are and how they work.
We'll also provide a PDF walkthrough of our favourite breathing exercises and a handy worksheet to help you keep a log of your daily attempts. Let's get started!
What are breathing exercises?
The clue's in the name! Breathing exercises are a form of exercise that involves carefully and deliberately controlling your breathing to improve emotional, physical and mental health.
These exercises typically involve slow, deep breathing that utilises both your nose and mouth for a set number of seconds and repetitions. They can be practised on their own or as part of a larger mindfulness strategy.
How do they work?
When we feel anxious or stressed, our breathing tends to get shallow, fast and irregular, increasing our heart rate and making it hard to catch our breath. This, in turn, can make us feel even more overwhelmed than we were before. In more extreme cases, it can even lead to hyperventilation.
Breathing exercises, however, can teach you to regulate your breathing and guide your body into a state of relaxation.
Once you learn to control your breathing, it can help to:
Lower your blood pressure and heart rate
Improve your lung capacity
Increase oxygen flow to the brain
Make you feel more relaxed and mindful
There are dozens of breathing exercises you can utilise in your daily routine, but we've narrowed it down to our five favourites:
Box breathing
4-7-8 breathing
Diaphragmatic breathing (also known as belly breathing)
Lion's breath
Pursed lip breathing
Breathing exercises: infographic and log
In the infographic we've provided below, you'll find a straightforward breakdown of how to do each of the five breathing exercises—including recommendations for the number of reps and overall duration.
Though you can do these exercises on the go, we'd recommend first trying them in a quiet, private space with as few distractions as possible. Once you've gotten the hang of them, you can push the boat out and try them on your daily commute or when you're having a stressful moment at work.
We've also given you a weekly log (which you can fill in without printing!) to help you keep track of your daily practice and progress. If you want to reap the benefits of purposeful breathing, you'll want to make it a daily habit.
---
If you liked this and are looking for similar worksheets, try the Grounding Technique or our gratitude exercises. Alternatively, keep an eye on the ManageMinds blog for more handy resources.
Explore More Articles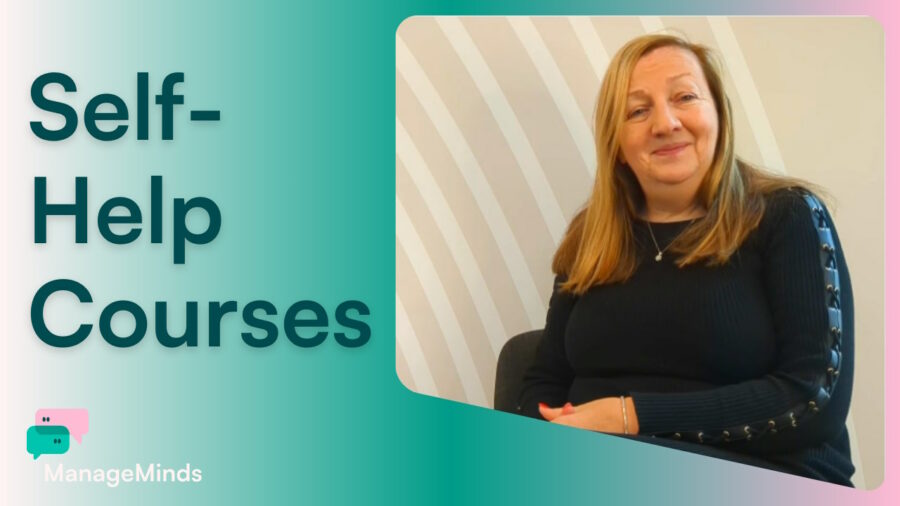 ManageMinds now offers a range of self-help courses. Find out everything from what's included to prices in this article.
DBT is often used to help people who experience intense emotions achieve balance and control. Read this article to learn more about this talking therapy.
Constantly feeling mentally and physically exhausted? Lost all motivation in your work and personal life? These 8 essential tips will help you manage and overcome burnout!